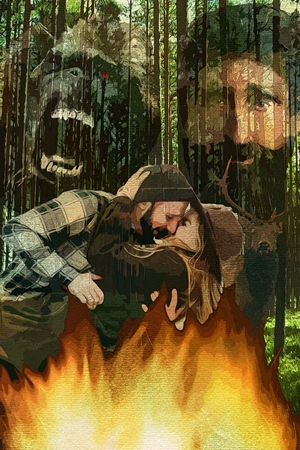 Written by Spyder when he was in his 20's, Keeper of the Forest is a fiction fantasy Novel. It tells the story of John, a man stuggling to support his family, going on his annual hunting trip. If successful in his quest, the meat could feed his family the rest of the year.

When Bigfoot shows up to detour the kill of his sought after prize, his life changes forever. The action is sure to keep you glued to the pages and the twists and turns will leave you breathless. Carefully crafted and easy to read, this tale is appropriate for young adults as well as adults.

Choose your device and click the link below. Begin your adventure today.